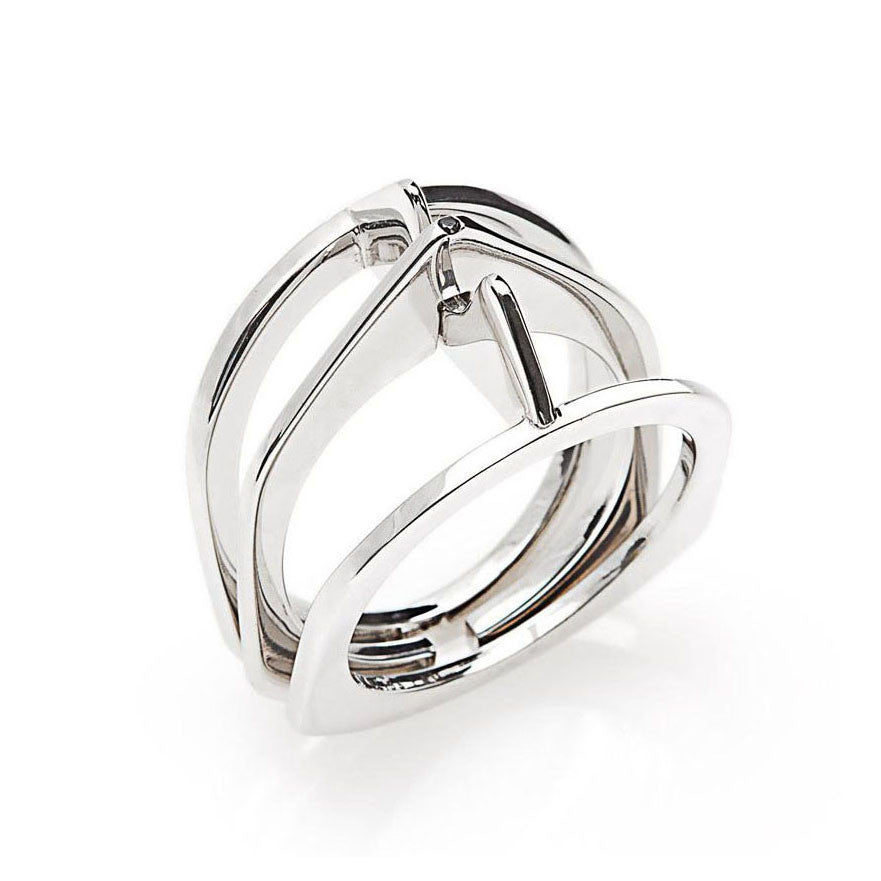 Trapeze Ring with Diamond
$525
Designed by Bliss Lau and inspired by a swinging trapeze. It features a 1mm conflict-free Black Diamond, which is a tiny symbol of protection from the malicious gaze of the evil eye. This Ring set can be wear together or apart. One ring swings atop the other. It is engineered with a squared bottom to balance the ring centrally on the finger.
DETAIL
Designer: Bliss Lau
Material: Sterling SIlver with 1mm conflict-free Black Diamond
Only US size 5.5 in Stock. Any other ring size is Pre Order, takes up to 3-4 weeks.